---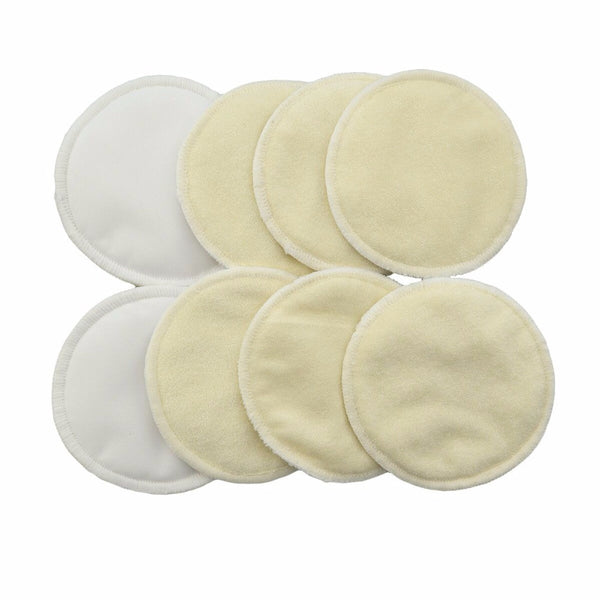 Sale
Our amazing washable organic bamboo nursing pads are much friendlier than disposable breast pads because they don't break up and they stay in place. They're also more cost effective than disposable breast pads. Just pop them in the washing machine at your preferred temperature (they can survive up to 60 degrees). They will happily dry in the tumble dryer too. To prolong their life don't use fabric conditioner.
Made from organic bamboo, our waterproof breast pads are also thin and breathable, so no one will know you're wearing them (unless you tell them, of course...) - but don't let them being thin fool you - they can absorb lots of leaked milk!
With natural stay-dry technology, just like magic, you'll stay drier for longer!
Material: Bamboo
Quantity: 4 in each pack.
FREE DELIVERY
PS - Also good to use as reusable make-up removers 💡